A selection of powerful news photographs taken around the world this week.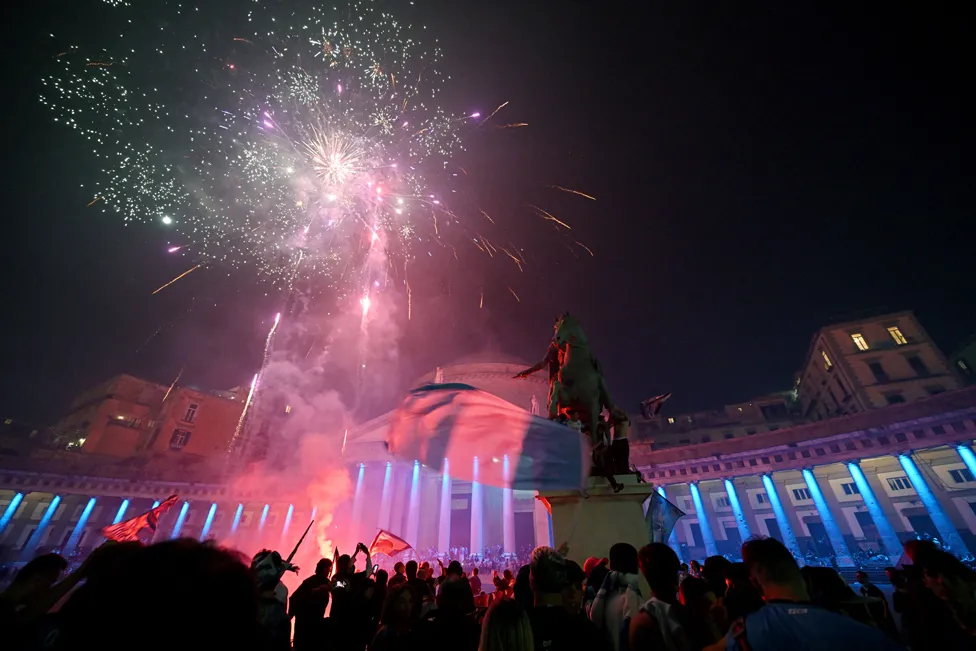 Fans of SSC Napoli celebrate with fireworks on Piazza del Plebiscito in Naples after winning the Italian champions Scudetto title following a decisive match in Udine, Italy.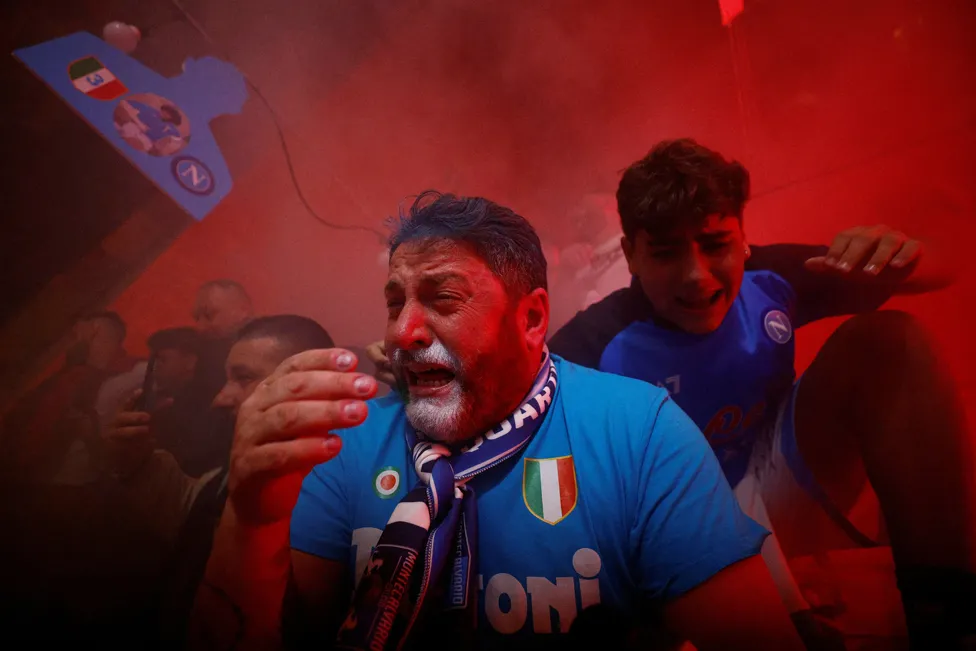 Napoli, emulating the great teams led by Diego Maradona, ended a 33-year wait to win Italy's Serie A securing their third league title.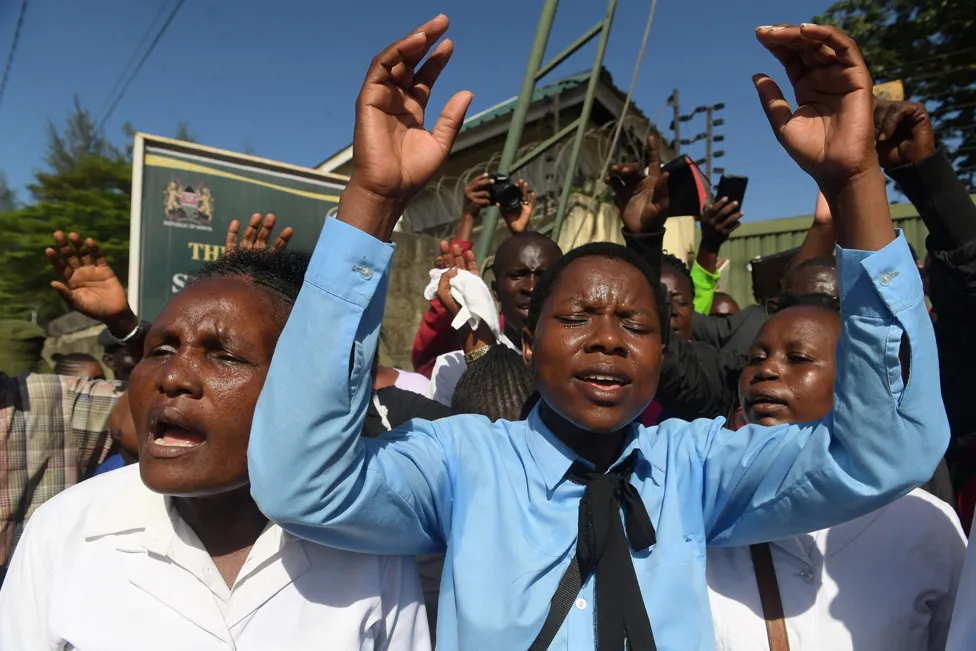 Members of the New Life Prayer Centre and Church sing and pray before the beginning of a court case against televangelist Ezekiel Odero at the Shanzu law courts in Mombasa, Kenya. Odero, a wealthy pastor with a large following, is being tried over allegations of murder, aiding suicide, abduction and money laundering.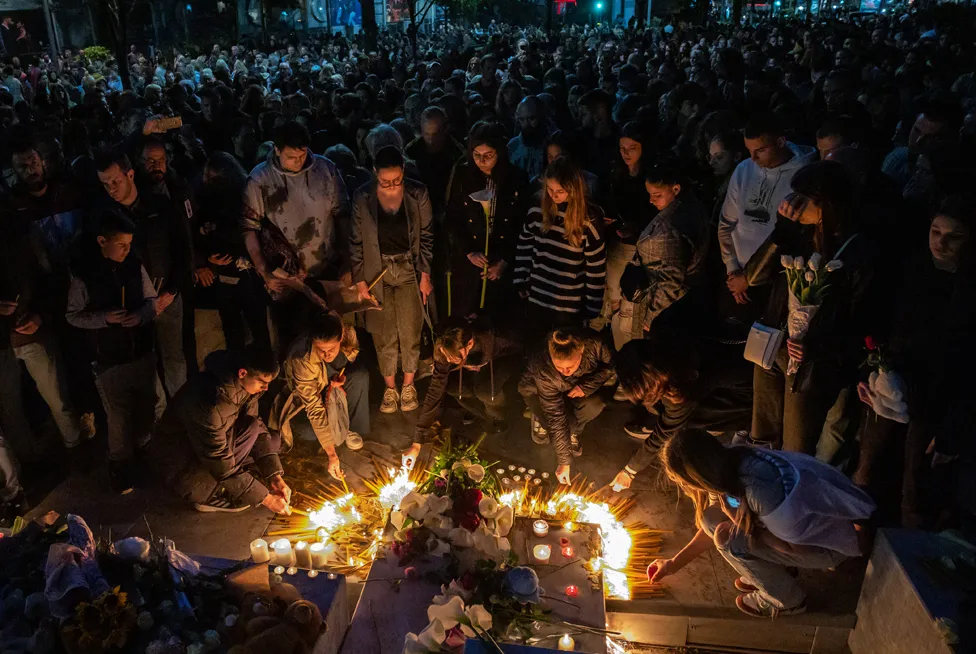 People leave flowers and light candles near the Vladislav Ribnikar primary school in Belgrade, Serbia. On Wednesday, a 13-year-old entered the school, armed with two guns and a "kill list", and shot dead eight fellow students and a security guard. Six other children remain in hospital.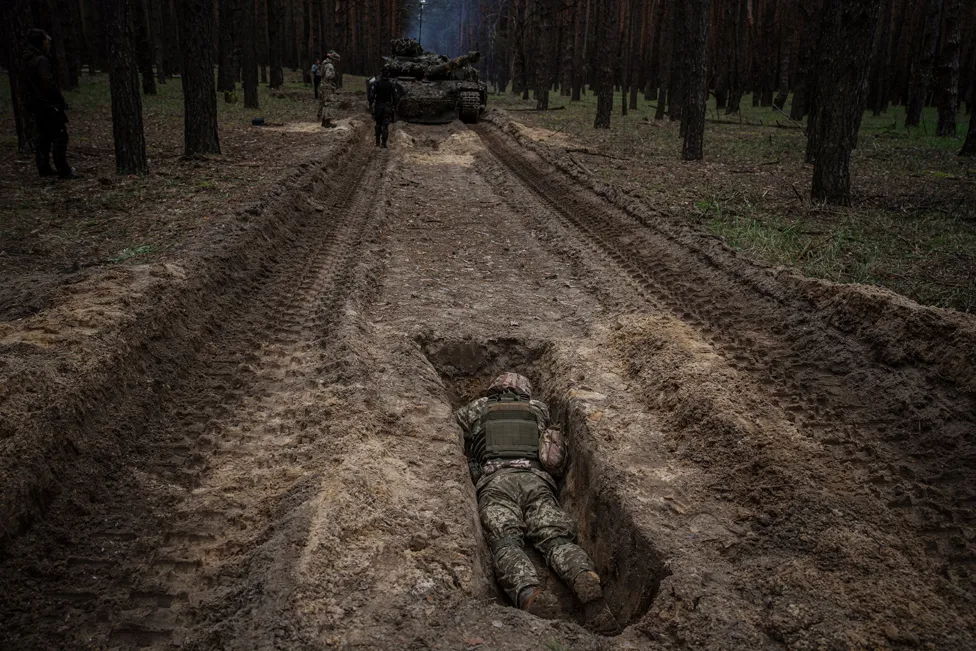 A Ukrainian serviceman lies in a trench during a military exercise in the Kharkiv region.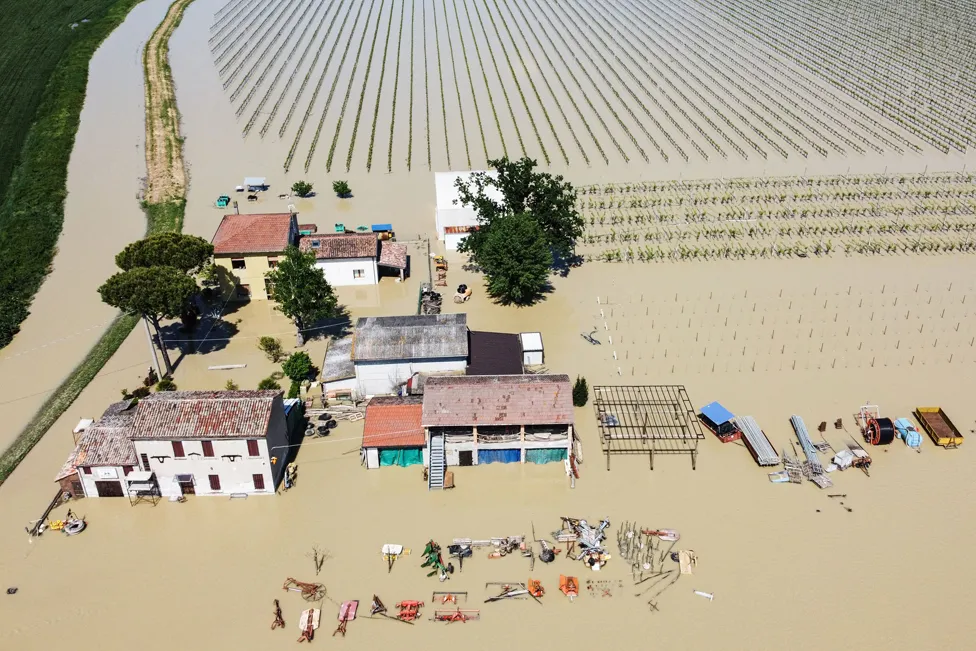 An aerial view shows the flooded village of Borgo di Villanova, near Ravenna in northern Italy. Two people died after 48 hours of almost continuous rain caused flooding in the region, officials said.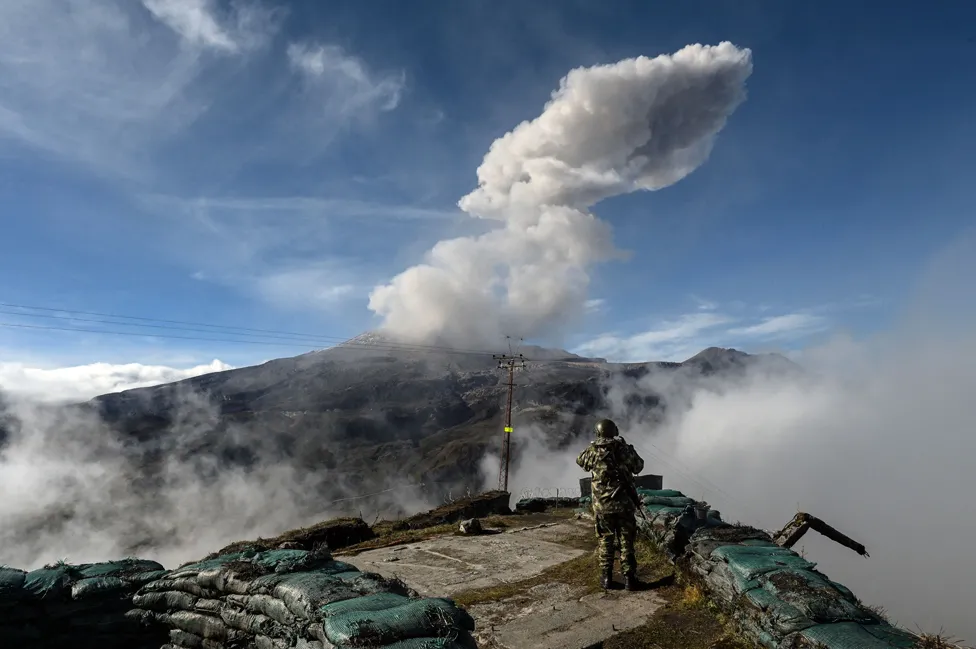 A soldier watches the Nevado del Ruiz volcano as it emits a cloud of ash in Caldas, Colombia. Authorities recommended the evacuation of the closest towns.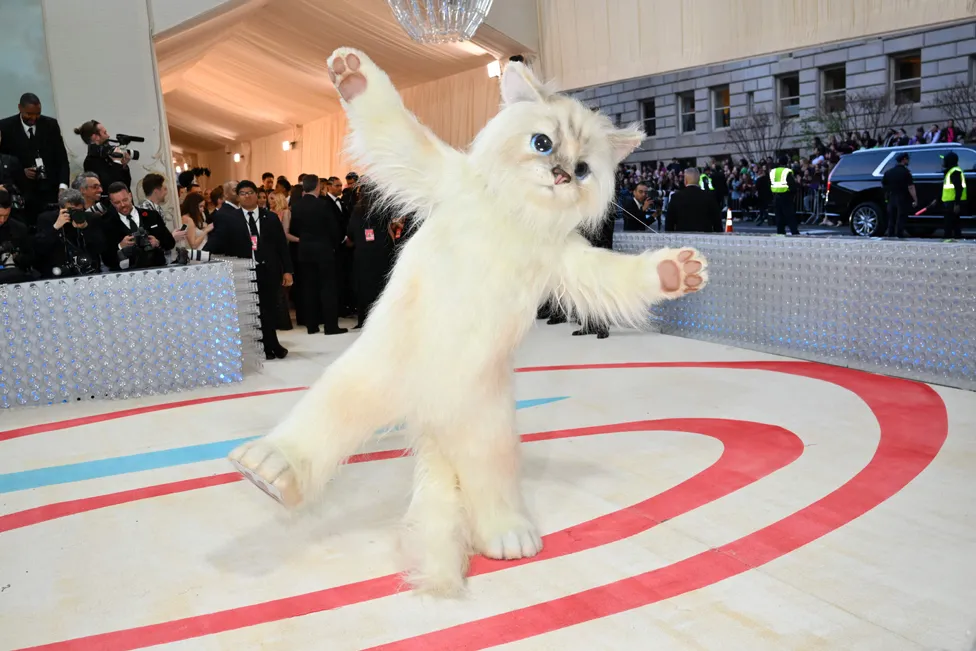 US actor Jared Leto arrives for the Met Gala in New York. The event raises money for the Metropolitan Museum of Art's Costume Institute. This year's theme was Karl Lagerfeld: A Line of Beauty.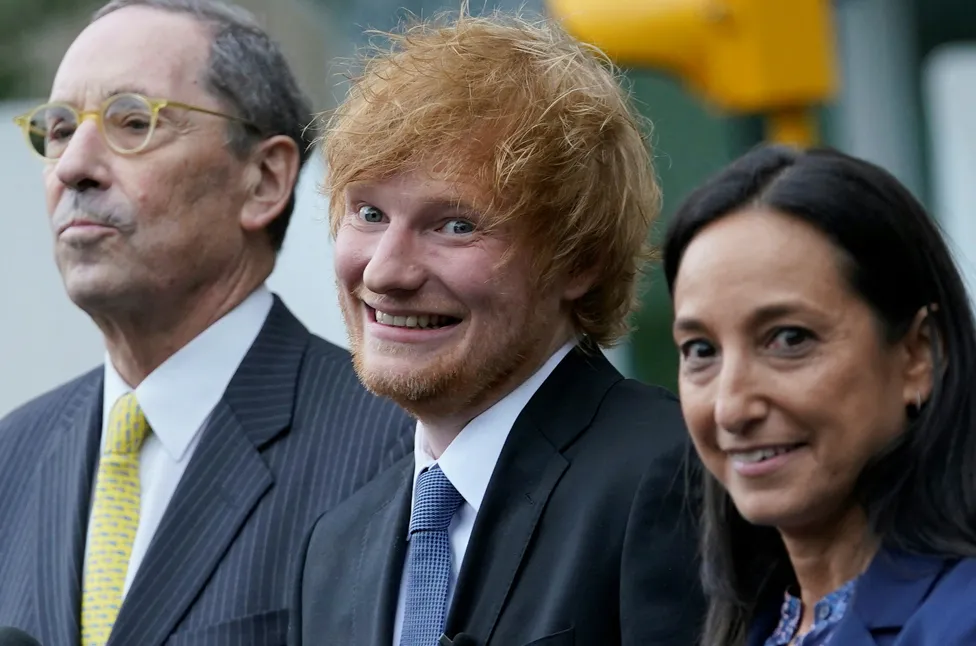 Singer-songwriter Ed Sheeran smiles as he leaves Manhattan Federal Court in New York. The court ruled that he did not copy Marvin Gaye's Let's Get It On when composing Thinking Out Loud.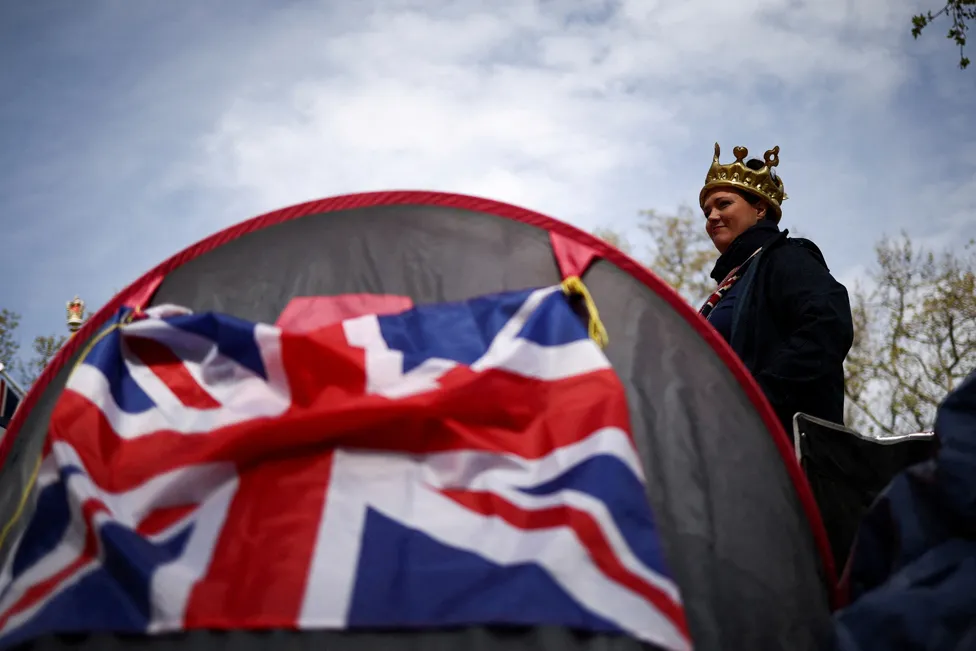 A woman camps on the Mall outside Buckingham Palace on Thursday ahead of the Coronation of King Charles and Camilla, Queen Consort, on Saturday.