Recently, the territorial dispute between Serbia and Kosovo has become more serious and sharp. Although earlier disputes were more local in nature, the ongoing hostilities have led the other side to seriously arm themselves.
We are talking about Serbia which is increasing the composition of its army by more than three times and, in parallel, accelerating the armament.
It should be noted that Serbia has already started buying heavy weapons produced by both Russia and China since the beginning of last year. This has been announced by the Serbian government many times.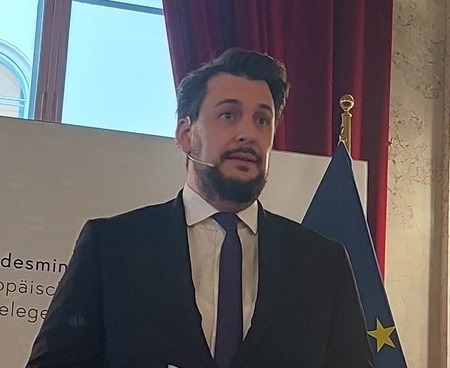 According to Austrian political analyst Sebastian Schäffer, Managing Director at Institute for the Danube Region and Central Europe (IDM), Serbian President Aleksandar Vučić is an interested party in the conflict.
"President Vučić has been acting as both arsonist and fireman in this conflict for years. He is mainly using it for domestic political reasons, unfortunately the European Union has failed to put an end to this. While there have been efforts to mitigate the tensions and to mediate in the conflict, a long term solution has not been achieved. Until Brussels steps up, unfortunately the conflict will flare up repeatedly," Schäffer said.
The expert also confirmed that Russia had a hand in fueling the conflict in Serbia and even in the entire Western Balkans.
"Yes, there are rumors about the Russian military support in Serbia, but it has not been verified yet. What definitely is the case is that we see engagement from the Kremlin not only in Serbia but the whole Western Balkans with spreading disinformation and interfering politically. While we can only speculate about the reasons, one thing is for sure: there will not be another conflict with open hostilities, as there are NATO peacekeepers present and would interfere if there will be any further escalation."
By Elnur Enveroglu