At the GLOBSEC 2023 Bratislava Forum held in Bratislava, the capital of Slovakia, a side event called "Energy and Climate Security: Lessons Learned and Looking to the Future" was organized together with the Center for the Analysis of International Relations.
Assistant to the President of the Republic of Azerbaijan, Head of the Department of Foreign Policy Affairs of the Presidential Administration, Hikmet Hajiyev, who participated in the panel discussion "Towards a peaceful future: "A new dawn for the South Caucasus" ("Energy and Climate Security: Lessons Learned and Way Ahead") and Armenian Security Secretary of the Council Armen Grigoryan talked about Azerbaijan-Armenia relations and the peace process in the region.
Before and after the Second Karabakh War, the Azerbaijani side has always appealed to Armenia for peace negotiations. Azerbaijan has been and continues to be a supporter of the peaceful resolution of the conflict. For this, Azerbaijan participated in such peace talks many times.
So, will the negotiations this time have an effect on the progress of peace?
Commenting on the topic to Ednews, political scientist Tofig Abbasov said that such negotiations are aimed at establishing common points and reaching agreements:
"Armenia's preparation for the peace process is at a very weak level. Armenia works against peace. They think that peace will bring more benefits to Azerbaijan than to Armenia. In fact, this is not the case. With such an approach, the Armenian side thinks that Azerbaijan avoids them, is afraid of something. On the contrary, Azerbaijan is a winning country. We have created a unique example. After winning the war, we offer them peace. They are pursuing such a policy that they can lose the struggle for peace. But if they lose this too, it could be a disaster for Armenia. Because we already have Karabakh. In Karabakh, we create and continue to create our own orderliness. But the loser will be Armenia. That's why they should use their positions to show that they are ready for peace, looking at the truth, not hypocrisy and lies. If they say peace in the language and want to hit us from behind, then their heads will be crushed."
Armenian political activist Ishkhan Verdiyan believes that there have already been agreements between the two countries: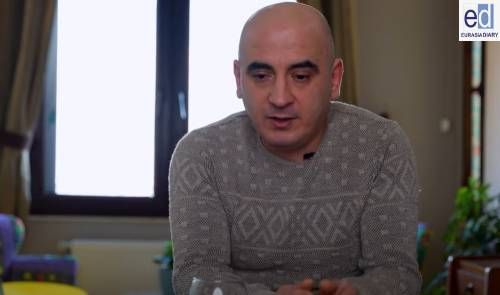 "Most likely, all the agreements have already been reached between the leaders of the two countries, and the frequent meetings of the officials I mentioned above show that intensive work is being done to ensure the agreements reached. Any dialogue can be considered a positive signal, if non-aggressive and contradictory statements are not heard after the meeting, then the dialogue took place in a positive way and can give hope for a settlement soon."